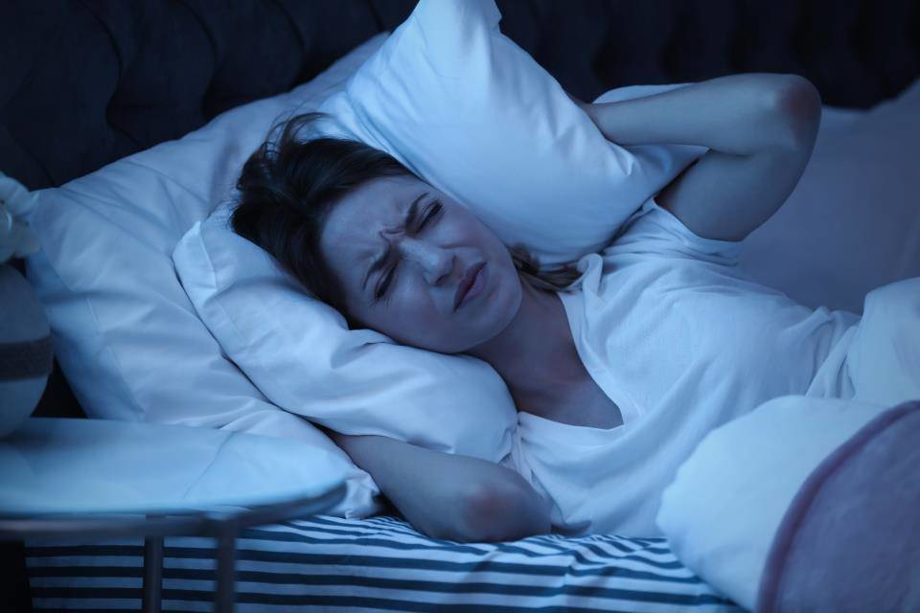 Ear plugs have been around for a long time, and are widely used during noisy activities like shooting, motorcycling and water sports to prevent hearing damage. However, fewer people consider using them to aid their sleep.
Whether your partner is a loud sleeper, you live on a busy street, or you're sensitive to sounds during the night, noise preventing you from having a good quality sleep can leave you feeling lethargic and tired throughout the following day.
A study by Aviva in October 2017 showed that 16 million UK adults are suffering from sleepless nights, with two thirds (67%) suffering from disrupted sleep and nearly a quarter (23%) managing no more than five hours per night. In the same study, 26% of respondents said that improving sleep is their biggest health ambition, but half don't take any measures to actually help improve it.
While there are many contributing factors involved in struggling to sleep, Aviva Medical Director Dr. Doug Wright explains that, "There are lots of methods available to help aid sleep, such as avoiding electronic devices close to bedtime, controlling light and noise levels." And that's where Auritech's Sleep plugs come into their own.
Our Sleep ear plugs are made from a silicone-free hypoallergenic thermoplastic, with a conical shape that allows for a universal fit that's comfortable for wearers of all ages and ear sizes. The material also means they can be washed and reused again and again, but the real magic lies in the patented ceramic filter.
This tiny venturi shaped filter has been specifically tuned to attenuate the annoying sounds such as snoring that you don't want to hear when trying to get a good night's sleep, but allows for important sounds like alarms and baby monitors to still be heard. Moreover, because air can pass through the filter, there's no disorientating effect that can come from wearing traditional foam ear plug.
Auritech customer, Gavin Robertson, is a long haul airline pilot who often has to sleep on-board a plane during his break, and needs to make sure he's well-rested. Something that's difficult to achieve in a noisy cabin. So Gavin recently visited our new, COVID-secure custom fit studio to be fitted with a pair of bespoke Sleep plugs.
He said, "I have used fitted earplugs for noise attenuation for aiding sleep for 20 years. I am a long haul airline pilot and often I am trying to sleep in noisy environments, on-board the aircraft during rest breaks, in hotels during daytime hours, and as a passenger for example. The Auritech custom fit Sleep plugs aid my ability to sleep immeasurably in these places. The supplied ear plugs are the best ones I have ever had, with excellent fit and the design is perfect for sleeping especially on one's side. There's absolutely no chance they would ever fall out!"
If you're a light sleeper, or find yourself struggling to get a good night's rest, then why not try our Universal Fit Sleep Plugs, or book yourself in to our custom fit studio for a bespoke pair of Sleep plugs.
Fitting for Auritech's custom fit earplugs is by appointment only, and can be arranged via email at info@auritech.co.uk, or by calling 01483 516434. Weekend appointments are also available. They come in a range of colours with a dedicated carry case, and a free cord and clip if required. Custom fit earplugs cost £119 for a pair.
In addition to the custom fit ear plugs, Auritech's Universal Fit range is available over the counter from retailers throughout the UK, and on our website – www.auritech.co.uk.