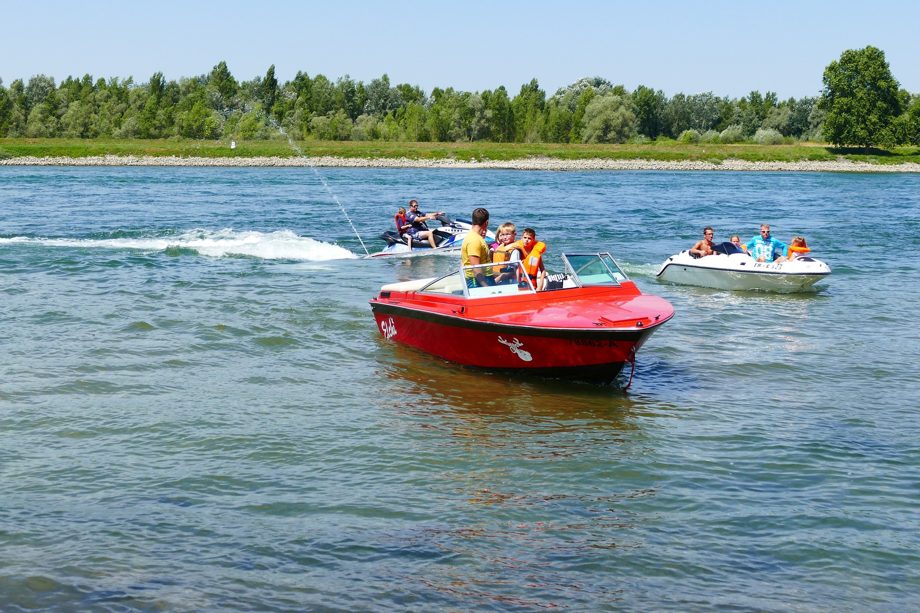 During everyday life, we all do our best to protect ourselves against anything that could potentially harm our bodies, whether in the short term or the long term. Especially during the summer months, we defend our skin against harmful UV rays by applying sun cream, we prevent UV damage to our eyes by wearing protective sunglasses, and we protect ourselves against dehydration by drinking plenty of water.

It's the activities that usually take place in summer that can cause both short and long term damage to our hearing, but how many of us think actually about the health of our hearing when going out to have fun in the sun? Although it's one more thing to think about, it's vital that you do.
Hearing damage caused by exposure to loud noise can be immediate or it can take a long time to be noticeable, and it can be temporary or permanent, affecting one or both ears. Even if you can't tell that you are damaging your hearing, you could have trouble hearing in the future. But, regardless of how it might affect you, the good news is that it's preventable. And it's never too late to stop any damage getting worse.
When does noise become damaging?
The louder the sound, the more damage it can cause to your hearing, and the quicker damage will occur. Sound is measured in units called decibels (dB), and sounds below 85 decibels are considered safe. However, any sound above 85 decibels is highly likely to damage your hearing over time, especially if your ears are subjected to this level of noise for long periods.
To put this into context, riding a motorcycle at 62mph typically generates a wind noise of 95dB, which can permanently damage hearing after 15 minutes. At 74mph, the wind noise can be expected to reach 98dB, which will prove harmful within fifteen minutes. Without proper protection, this damage is irreversible, and could leave you with tinnitus (a permanent ringing in the ears) and decreased hearing ability.
So what summer activities are most likely to cause hearing damage if you don't wear hearing protection?
Jet skis and speedboats
When the sun's out, there's nothing quite like getting out on the water to have some fun on a jet ski or getting your adrenaline fix on a speed boat. But the loud sound produced from the engines and most importantly the wind when travelling at speed can produce noise of up to 115dB, which can be damaging after just a short amount of time.
To avoid damaging your hearing while out on the water, we recommend that you wear effective hearing protection, like ear plugs. Even if you don't plan to travel at high speeds, or you don't do this type of activity regularly, you should still be cautious about the potential lasting impact that engine and wind noise can have. As an additional precaution, you should also sit away from the engines where possible.
Shooting
Have you ever been to a shoot, and complimented someone on their fine shot only to have to repeat yourself two or three times before they hear the compliment? This is likely due to years upon years of shooting without using hearing protection, and Noise Induced Hearing Loss has well and truly set in.
Regardless of the type of shooting sport you're interested in, you should never shoot a gun without wearing hearing protection. Just one loud burst of sound, like that produced from a gunshot, can cause instant permanent damage, with noise levels able to reach around 160db. To put this into context, a working chainsaw produces around 110db, and a jet taking off is 140db.
At Auritech, we have developed ear plugs specifically for people who shoot, with precision-tuned, patented ceramic sound filters to ensure maximum protection from shooting, yet still allow you to listen clearly to surrounding conversation or instructions without a muffled effect.
Motorcycling
As referred to earlier in the blog, riding a motorcycle without appropriate hearing protection can permanently damage your hearing. And this goes for pillions too, not just riders.
At Auritech, we conducted research in 2018 that found that almost half of the British motorcycling population is at serious risk of permanently damaging their hearing because they do not wear adequate protective equipment while on their bike.
Only 40% of riders said that they always wore hearing protection while riding. Worryingly, around 30% admitted to never protecting their ears with earplugs or alternative protective equipment at all. Of the respondents who didn't wear earplugs, 17% said they didn't know they needed to wear appropriate protection while two-thirds deliberately opted not to wear earplugs so that their awareness of sounds around them, including sirens from emergency vehicles and motorcycle intercom systems, was not dulled.
But, our Auritech Biker ear plugs take away the worry that you won't be able to hear important sounds around you when wearing them. Both our customisable moulded and Universal Fit ear plugs have a patented ceramic filter that is frequency selective, protecting you from harmful noise, while ensuring that you can hear other important sounds around you without it being muffled.
Our brand new custom fit studio
We have opened our first studio in Guildford, which is COVID-secure, offering custom fit filtered ear plugs to motorcyclists and participants in other loud activities. Fitting for our custom fit earplugs is by appointment only, and can be arranged via email at info@auritech.co.uk, or by calling 01483 516434. Our custom fit earplugs cost £119 per pair, and are available in a wide range of colours and come with a dedicated carry case, a free cord and clip if required.