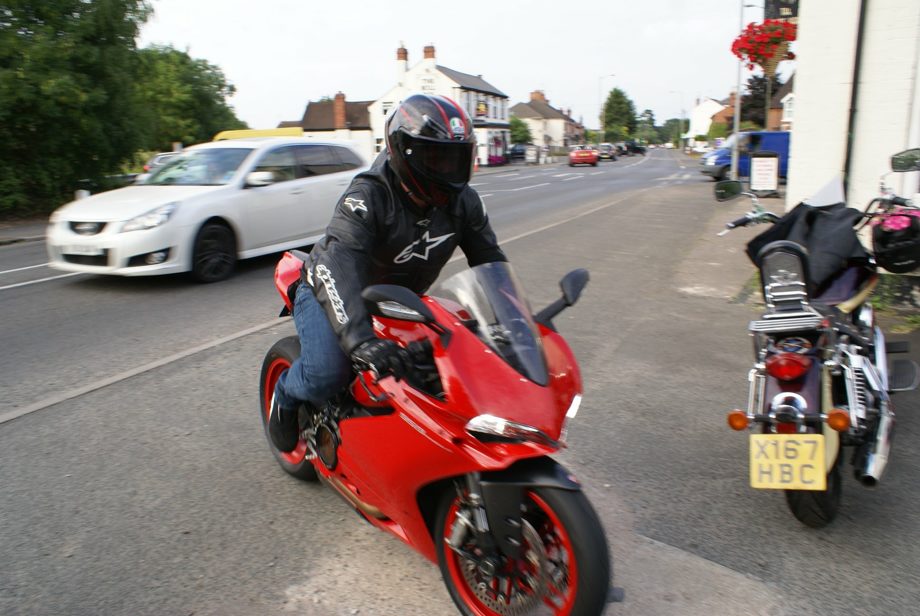 Being in the construction industry for 12 years, my ears are always exposed to extremely loud noises. The majority of tools I use are over 50db and, combining that with the fact I never use ear defenders, it isn't doing me any favours.
When I passed my bike test in 2014 the biking world was all new to me. Every bike I have owned had the same initial modification. I always change the exhaust. Standard exhausts are normally very quiet and a little bit boring.
After a long trip I found that I always had ringing in my ears from the exhaust tone and wind noise. I used to wear an Arai RX-7GP helmet but this bike season I decided to buy an AGV Pista GP helmet, and after the first use I never wanted to use it again. The bike sounded different and wind noise was terrible.
Using ear plugs never really crossed my mind, I am not particularly a fan of putting things in my ears (not even ear phones). After receiving a set of Auritech I was in two minds on how it would go. My first impression was that they are packaged really well and I love the metal storage capsule they come with. As soon as I put them in they felt really comfortable and I was impressed that they didn't block out noise completely. I decided to go with the AGV helmet as I knew it would test the Auritech ear plugs the best. So, as I got on the bike and pulled away I instantly knew these ear plugs were working. The bike sounded great! They provided a more mellow tone and I got hardly any wind noise at all. After 30 miles of riding I stopped for a quick coffee and there was absolutely no ringing in my ears, they are great!
My biggest worry about using ear plugs is that they block out all the great bike noises that I love to hear. I was wrong, they tone the noise down into a manageable pitch and block nearly all wind noise. All in all, my opinion towards using ear protection has changed! I will now get into the habit of using them on every ride and I would definitely recommend these to anyone.
Follow Dan on Instagram and Twitter under the username 'tyrrell316'
Find out more about how the special ceramic filters in Auritech Biker can reduce the harmful high frequency wind noise whilst allowing low frequency engine noise and conversation to be heard by clicking here