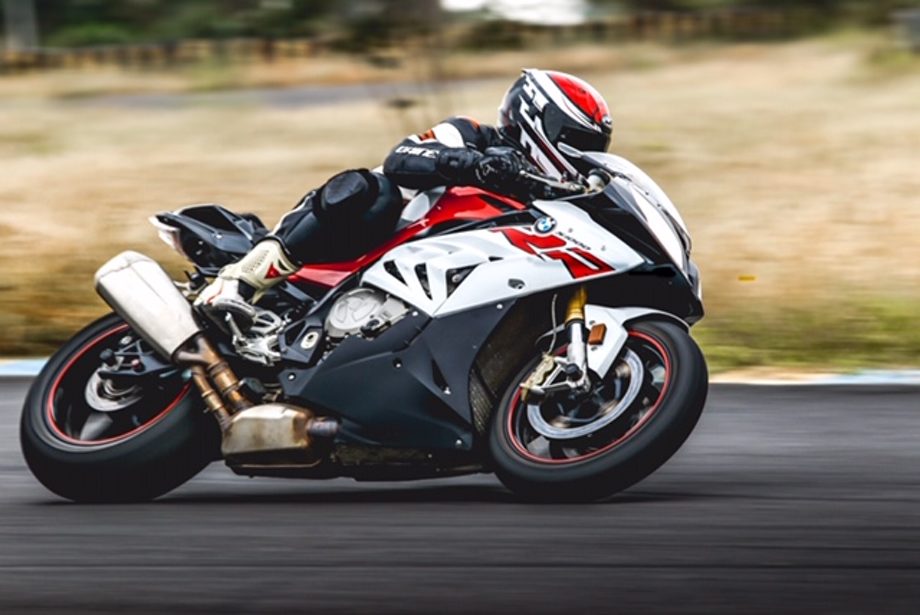 If you've ridden a motorcycle on the road, especially a sports bike, you might have been tempted to go a bit faster than the legal speed limit, especially after being cooped up during lockdown. Maybe you've even tried to get your knee down around some country road bends. But open public roads are certainly not the right place to put your motorcycle to its limit.
The majority of motorcycles are capable of speeds well in excess of 100mph, and have suspension and brake components that you'll never be able to fully use on the road. So, what's the best way to test the real capabilities of your bike? This is where track days come in.
There are several companies you can book one with, who hire UK or even European circuits, provide free instruction and divide riders into three categories based on track experience – Novice, Intermediate and Advanced. You'll get to ride on track in groups of up to 40 others who are all of a similar capability.
Track days are starting to resume as Covid-19 lockdown rules begin to ease, meaning both experienced track day veterans and newbies will be looking to kick start their 2020 riding season and will be keen to get out on track. Regardless of your experience, you need to prepare properly to get the most out of the day, and to stay safe.
Safety first
To be allowed on track during a track day, you must have a one-piece leather suit (or a two-piece suit that zips up all the way around), leather gloves, proper motorcycle boots and a helmet that's approved by Auto-Cycle Union (ACU). A gold sticker usually placed on the back of the crash helmet will show that it's ACU-approved, which most modern full-face helmets are.
While taking part in a track day, you will be reaching speeds you wouldn't reach on public roads. This of course means that you will experience increased engine and exhaust noise from your own bike, as well as the other bikes you'll be sharing the track with. You will also experience much louder wind and road noise.
A study by ISVR Consulting at the University of Southampton found that at speeds above 40mph, wind noise can exceed the noise of the motorcycle itself and become damaging to your hearing. Riders are exposed to anything from around 85dB at 40mph to 106dB at 70mph. At 125mph, noise levels reached 115dB.
On a track day you are going to be exposed to harmful levels of noise, so, it's imperative that you wear ear plugs. Noise above 85dB can cause damage, including hearing loss and tinnitus. Tinnitus causes permanent ringing in the ears, and affects 1 in 8 people in the UK.
Our Auritech Biker ear plugs are perfect for track days as they are designed to be comfortable for long periods of time, and they have a unique design for optimum safety. Both our customisable moulded and universal fit ear plugs have a patented ceramic filter that is frequency selective, protecting you from harmful noise. As well as protecting your hearing, the selective filter also ensure that you can hear conversation clearly which is useful when you are listening to instructions.
Bike prep
In the UK, motorcycle track days have a noise limit of around 102 decibels and if your bike exceeds that you won't be able to ride. If you have a standard exhaust system, this shouldn't be an issue. But if your bike has an aftermarket system, it's a good idea to check how loud it is before you turn up for your track day.
Have a good look around your bike too, are the chain and sprockets in good condition? Also check that your brake pads and disks have plenty of life left in them. It's great going fast, but it's important that you're able to stop again! It's also advisable to top the tank up with fuel before you get to the circuit and bring spare fuel in a jerry can to avoid the high fuel prices at the on-site pump.
If you're riding your bike to and from the circuit, it won't be possible to bring a spare jerry can of fuel unless you bring a friend or family member along for support. Track days can be daunting if you're new to them, so it's always a good idea to have someone else there to help you out. It is permitted under current coronavirus guidelines that you are allowed to bring one other person for support on the day, but it's advisable to double check with the track day operator or circuit first.
One of the most important things to remember and that a lot of people overlook is food and water. Track days are very physically demanding, so it's a good idea to bring your own so you can eat and drink when you need to. Finally, to ride on any track day, you will need to have a full motorcycle licence which you will need to show while signing on at the circuit. If you don't have this, you won't be allowed out to ride.
So, you're all set for your track day. Remember to make the most of it, and enjoy!