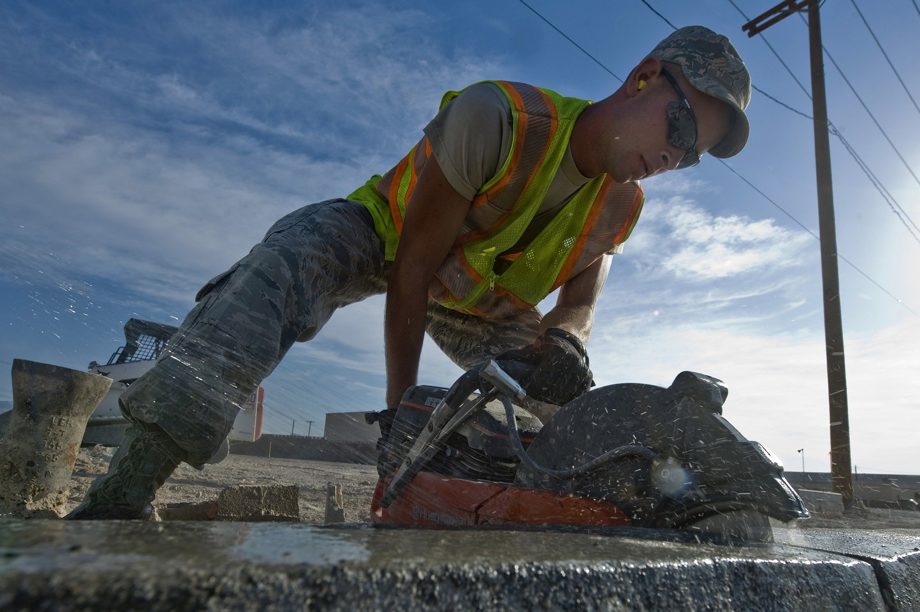 The construction and agriculture industries are among the trades that have continued to operate relatively normally during the UK's coronavirus lockdown. These are key industries that collectively employ millions of people and contribute heavily to the UK economy. According to the latest government figures, 2.4 million people work in construction and over 466,000 people in agriculture.
Due to the noisy nature of both industries, this means that almost three million people who work in these sectors are at high risk of developing issues with their hearing if exposure to noise isn't managed, or hearing protection isn't taken seriously.
So, if you work in construction or agriculture, we've outlined how you can identify if you're at risk, how you can potentially reduce the noise in your working environment and what you can do to protect your hearing. But firstly, why is this important?
Protecting your hearing is essential because once it's damaged, it cannot be fixed. But, hearing damage or loss due to loud noise can be avoided with the use of hearing protection.
Are you at risk?
Sounds of less than 75 decibels, even after being exposed for a lengthy period of time, are unlikely to cause hearing loss. However, extended or repeated exposure to sounds at or above 85 decibels can cause damage to your hearing.
When using power tools for work, like a hand grinder (108 decibels), or machinery such as a petrol-driven grass mower (96 decibels), being able to identify if a noise is too loud without protection is important to maintaining the health of your hearing. You are at risk if you can answer 'yes' to any of these questions about the noise where you work:
Do you use power tools or machinery for over half an hour a day?
Is the noise from power tools or machinery intrusive for most of the working day?
Do you have to raise your voice to have a normal conversation when roughly two meters apart for at least part of the day?
Are there noises because of impacts? For example, hammering or pneumatic impact tools?
Do you have muffled hearing, ringing /buzzing noise at the end of the day, even if it is better by the next morning?
How to protect yourself
You should always wear hearing protection, such as ear plugs, when doing any type of noisy work to be on the safe side. Auritech ear plugs have a patented ceramic filter that is frequency-selective, and allows you to communicate normally and hear relevant background sounds, while protecting you from harmful loud noise.
The outer is made from a unique thermoplastic construction which makes them comfortable to wear even for long periods of time, and the design of the ear plugs also ensures optimum noise reduction, helping to prevent damaging sound waves from passing around the outside of the filter.
If the daily noise level where you're working reaches 85 decibels or above, it's the law that ear protection is provided by your employer, and that you wear it. Your employer is also obliged to make changes to reduce your exposure to loud noise.
Other ways to reduce noise at work
Along with wearing hearing protection, there are additional ways to reduce noise while out on site or when using equipment. Here are some examples:
Remove people from the area where noisy work is taking place. For example, when an excavator is breaking concrete, exclude other people from the area while the breaker is in use.
Use a less noisy process. For example, use a hydraulic block splitter rather than a saw to cut blocks.
Use quieter equipment where possible. For example, find out and compare noise levels from power tools when buying or hiring equipment.
Did you know…
The Control of Noise at Work Regulations 2005 (the Noise Regulations) came into force for all industry sectors in Great Britain on 6 April 2006. The aim of the Noise Regulations is to ensure that employees' hearing is protected from excessive noise at work.
The level at which employers must provide hearing protection and hearing protection zones is now 85 decibels (daily or weekly average exposure) and the level at which employers must assess the risk to employees' health and provide them with information and training is now 80 decibels. There is also an exposure limit of 87 decibels, taking account of any reduction in exposure provided by hearing protection, above which employees must not be exposed to.
You can find out more information on the Health and Safety Executive website, and view the full Control of Noise at Work Regulations 2005 and the Noise at Work Regulations 1989 here.
Find out more about Auritech Work Ear Protectors here.